Today: Sunday 23rd January 2022
We are: for pick your own
Our Hours are: 10am to 5pm on open days (fruit and weather dependent)
Unfortunately raining here overnight and this morning so too wet in the orchard for picking today. We will be open again as soon as possible as it is easy picking at the moment. The price is $17/kg for PYO. Please bring your own container to pick into, if you forget we can sell you containers to pick into for $1 per 1kg recyclable container.
COVID 19 RULES: As we will be operating under the Orange setting of the goverment's Covid 19 reponse, we do not need to check vacination certificates. However we do need everyone to wear face masks at all times, you must check in using the covid QR tracer app or manually (at the gate to the orchard), please keep your children close to you and keep 2m distance from other pickers, sanitise you hands before picking and NO tasting of fruit is allowed in the orchard. We will have a designated check in site just outside the orchard entrance for weighing your containers etc and we will have check out only in the shed .... one bubble at a time in the shed please. Please be patient and kind as we navigate these requirements.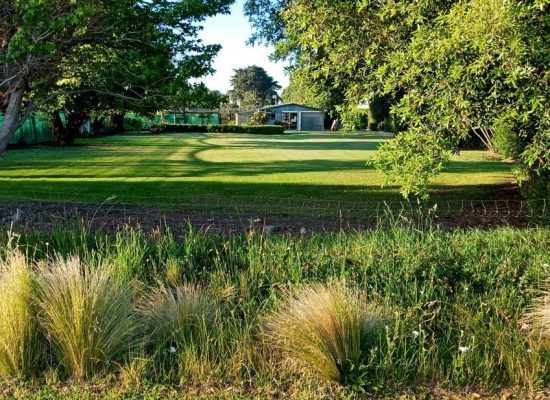 About Blueberry Bliss
Blueberry Bliss is a pick-your-own blueberry orchard situated in Broadfield, a little south of Christchurch in Canterbury, New Zealand.
Blueberry Bliss is a family owned and operated orchard that has been in the Babe family since the early 1990's.
During the off season much work is done so that come summer, the orchard can be opened to locals and visitors alike, enabling them to experience the joy of picking their own fresh, healthy blueberries in a tranquil country setting.
Pick Your Own
Come for a day out in the fresh country air and relax in the park like setting that is Blueberry Bliss.
Enjoy the satisfaction of seeing your container slowly fill with nature's super fruit, hand picked by yourself.
Bring your friends and family and enjoy a catch up over the bushes as you pick away. Or just enjoy some quiet me time.
Take home the freshest, healthiest blueberries you have ever tasted – nothing beats that taste of freshness.
Save $$$$ ….generally pick your own berries are cheaper than store bought…. they are certainly fresher and there is no packaging to deal with. Plus you have had a great day out!
Delicious Ideas for Your Blueberries
Throw a handfull of fresh blueberries through your green salad for a bit of extra pazzazz.
Use a scoopful with your morning muesli and yoghurt or your porridge.
Put frozen blueberries in your favourite smoothie.
Great on waffles or you can add them to your pancake mix before cooking…. instant berry topping.
Blueberries look fantastic in a bowl of strawberries and raspberries….. or just eat them straight from the
fridge or freezer for a healthy later snack.
Then there are muffins, cakes, pies, even pizza …..for more ideas check out our recipe page.
Blueberries are Super Fruit!
Blueberries are nature's convience food – there is no peeling, hulling or pithing required….. just grab a handful, rinse and enjoy.
Blueberries are rich in antioxidants and other benefical plant compounds, thus helping to prevent cell damage and promote good eyesight, urinary tract health and brain function.
Blueberries also contain several vitimans and minerals, including vitiman K1 (helping blood clotting and bone health), vitiman C (improving your immune function) and manganese (which assists your metabolism of food to energy).
Blueberries are also a great sorce of fibre which is an important part of a healthy well balanced diet.